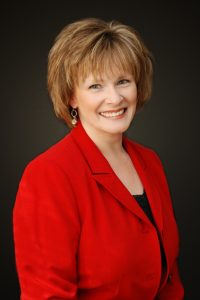 * 25+ years experience in marketing, communications, public relations and strategic planning
* Bachelor of Arts in Communications/English from Gannon University
* Master of Business Administration from Gannon University
* Strong, responsible fiscal management
* Board member and Immediate Past Chairman, Greater Ashtabula Chamber of Commerce
*  Chair, Communications and Marketing Committee, Growth Partnership for Ashtabula County
* Member, Ashtabula County Substance Abuse Leadership Team
* Member, Ashtabula County Drug Court Advisory Committee
* Graduate and past board member, Leadership Ashtabula County
I want Buckeye Local Schools to be the best place to learn, teach and work. As a member of the Board of Education, I work alongside our staff and administration to create an environment where every student has an opportunity to succeed in school and in life. My years of experience as well as my community and business connections will help make that a reality.
I welcome your ideas, thoughts and concerns. Email me at Tina4Buckeye@yahoo.com