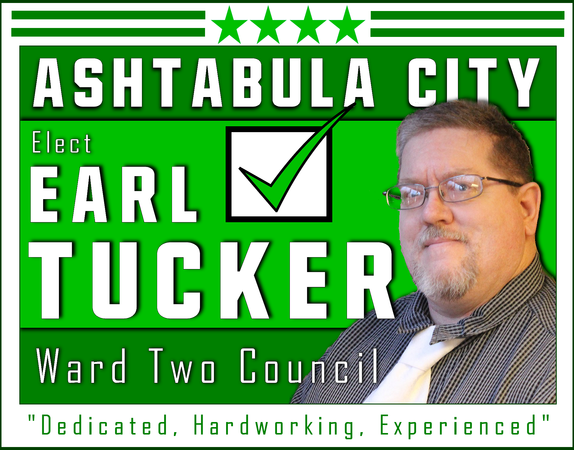 Earl Tucker makes a bid for Ashtabula City, Ward 2 Seat
As a continuation to his extensive history of service to the Ashtabula Community, Earl Tucker is seeking the seat of Ward 2 Councilor. A 1978 graduate of Harbor High School and 1982 graduate of Ohio University with a Bachelor's Degree in Education, Earl found his calling as a Paramedic where he enjoyed a 30-year career, 19 of which were with Community Care Ambulance.
Earl has always given back to his community. He served as a 4-H Advisor, spent 10 years with the 4-H Foundation, and was a troop leader for both the Boy Scouts and Girl Scouts of America. The past 19 years he served on the Ashtabula Lighthouse Restoration and Preservation Society and is currently their Historian.
For the past 10 years, Earl has brought city council meetings to you live on television as the volunteer operator of the city council video camera. He has also served for the past ten years as the chairman of the City of Ashtabula Park and Recreation Board.
"I am very excited about the growth in Ward 2," stated Tucker. "I hope to help provide improved city services, expanded recycling program through the rest of the city, training for boards and commissions, and establish a standing City Charter Review Committee."
A father of two and grandfather of two, Tucker looks forward to a bright future for Ashtabula. "Mr. Pugliese has served the city and residents of Ward 2 well for many years. I would be honored to have the support of the community and follow in his footsteps."