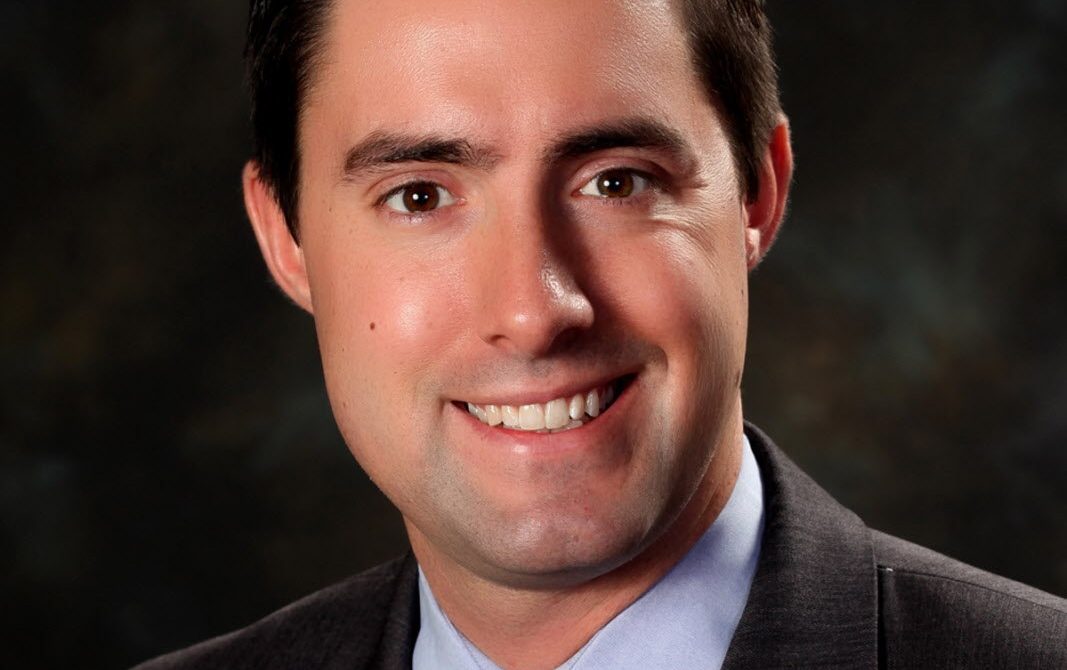 From an early age, Frank LaRose committed to putting the needs of others before his own. His service to his country, state, and family, rooted in his Christian faith, has defined Frank's life. As a state legislator, he has earned the respect of his colleagues and those he serves for his dedicated and conscientious approach to solving problems. Frank is a decorated combat veteran, former member of the U.S. Army Special Forces, loving husband, son, brother and father who currently serves the citizens northeast Ohio in the Ohio Senate. As a state senator, Frank has authored laws that protect the integrity of the ballot box, modernize voter registration and prevent voter fraud. And he's worked to cut burdensome regulations on small businesses and streamline communication between state government and small business owners. He has supported lower taxes for all Ohioans and cut red tape so free market enterprises can flourish and Ohio families can prosper. Frank is a US Army veteran who earned the Bronze Star for his service in Iraq as an Army Green Beret. In the U.S. Special Forces and as a member of the 101st Airborne Division he defended US interests around the world including in Iraq, Kosovo, Africa, Oman and on the US/Mexico Border. Frank is a proud graduate of The Ohio State University. He lives in Hudson with his wife Lauren and their three young daughters.
CONSERVATIVE CREDENTIALS
Frank knows that the role of government is limited and that individual rights and responsibilities come first. He stands up for the sanctity of life and the life of the unborn. In both his words and his actions, Frank demonstrates that elected leaders must aspire to civility, seek to find common ground and work together on behalf of the people they serve. During his time in the Senate, Frank has earned a 100% pro-life voting record and been recognized as a leader for his work to protect the unborn. When it comes to gun rights, the 2nd amendment to the US Constitution says, "the right of the people to keep and bear Arms shall not be infringed" and Frank takes those words seriously. As a gun-owner and concealed-carry permit holder he takes our gun rights personally. He has a 100% voting record on 2nd amendment issues and in previous campaigns, has been endorsed by Buckeye Firearms and the NRA. Frank has been recognized as a Watchdog of the Treasury by United Conservatives of Ohio for his unflinching advocacy for free enterprise, low taxes and greater efficiency in government. He has also received the Award for Conservative Excellence and the Defenders of Liberty recognition by the American Conservative Union. These honors are reserved for the nation's most principled conservative lawmakers.
WHY HE'S RUNNING
Frank will bring a unique perspective and unparalleled lifetime of experiences to bear as Ohio's next Secretary of State. He knows the freedom to vote is a sacred and hard earned American right. As a soldier, Frank fought to ensure free elections and secure voting locations in some of the world's most dangerous places, often in countries that had never had free and open democratic elections ever before. In the Senate, Frank has championed legislation that modernized Ohio's voter registration system and made it more secure. He made voting easier for every eligible Ohioan by bringing polling locations into the 21st century utilizing state of the art equipment. And he authored legislation to crack down on voter fraud and hold those who violate that sacred trust accountable. Frank will always work tirelessly to protect the ballot box and the integrity of our voting process.