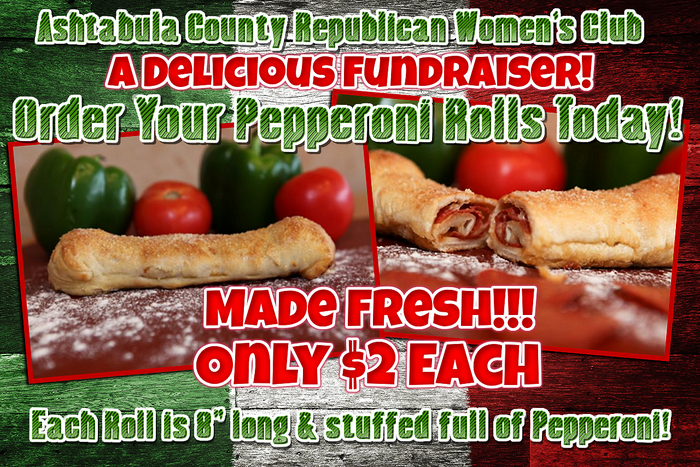 Help Republican women help Republican candidates!
Order your pepperoni rolls today from the Ashtabula County Republican Women's Club – delicious as a snack or meal. Made fresh by That's A Wrap, and can be frozen. Each roll is about 8 inches long and stuffed full of pepperoni – microwave, dip in sauce – if you attended the Lincoln Day dinner, they were offered as an appetizer
Proceeds will directly help our local party – cost per roll is $2 .
All orders must be pre-paid (cash or check payable to ACRWC) and received by April 1st, 2019 – pick up date is April 11th at HQ
Order yours today, and thank you for your support!
If you have a question please email Michele at mbschro73@aol.com