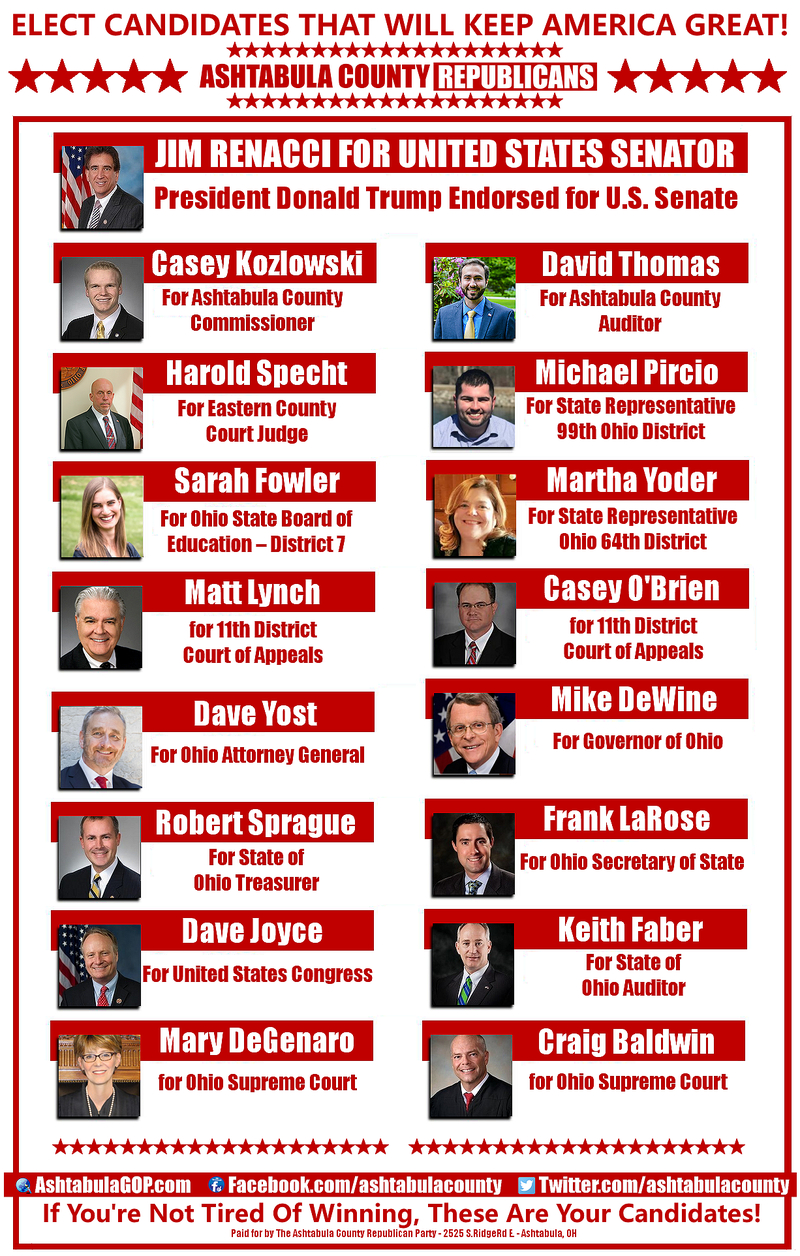 Click Here for a printable copy to take with you when you go to vote or share with family and friends or leave them at church, club etc…
It's official! I'm pleased to announce that I will be seeking a second term as your Ashtabula County Commissioner. I hope you'll join me as we embark on this campaign over the coming months.

Become a Volunteer
There is a real opportunity to change our county's course and improve our communities in this election year – but we need you to make it happen.
Sign up to Volunteer
DONATE
TODAY!
Please make a one-time contribution to the Ashtabula County Republican Party. You can donate a set price (see below) or use the last block for any amount you would like to contribute.
ACRP NEWSLETTER
Sign up below to stay up to date on news surrounding the Ashtabula County Republican Party.
Paid for by the Ashtabula County Republican Party – PO Box 650, Ashtabula, OH 44005-0650