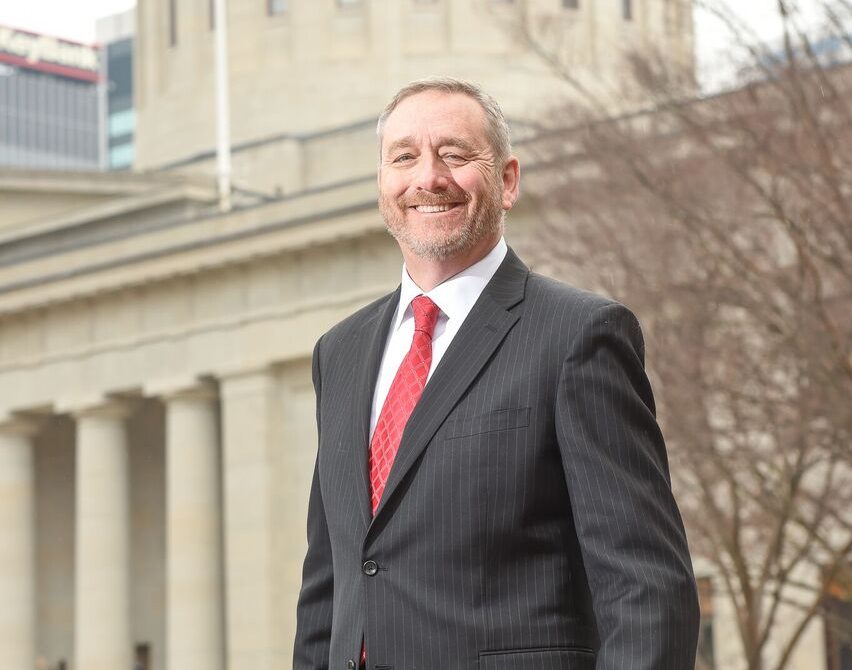 Dave Yost has spent his life looking for truth and fighting for justice.
Ohio's 32nd Auditor, his team's work has led to criminal convictions for more than 135 public officials and found more than $260 million in efficiency savings for government.
He served for eight years as the elected prosecutor for Delaware County, winning the first capital murder case in the county's history and taking down the county's largest drug ring.  He stood with the victims of crime, from women and children harmed by predators to law enforcement officers injured in the line of duty.
Dave Yost began his career as an award-winning newspaper reporter for the Columbus Citizen-Journal, and later practiced law with Burkam, Yost & Fuller in Delaware, before serving on city council and becoming the county auditor.
He and his wife of 36 years, Darlene, have three grown children and three grandchildren.  When not in the arena, Dave makes music with his children and friends, watches Buckeye football and resists the urge to eat peanut butter ice cream.